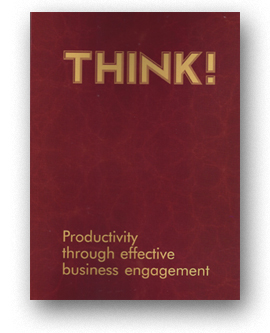 Publications
Please Complete the form below to receive a complete version of the eBook.
Engagement Matters
Information Papers
Workshop Brochures
Workshop Specification
Sample Workshop Reports
Following the workshop we provide you with feedback on how the workshop was received, including:
Feedback comments from participants posted at our feedback forum
Mind-map of key learning points, and intended behavioural change as recorded from final discussion with participants at workshop conclusion. Click here for sample report.
Please note - we do not enter into comment on individual participants without their permission and attendance.We offer your staff a safe environment in which to get outside of their comfort zone and try stuff out.Any perception that they are being assessed in any way will impact the learning value.
Videos
Your browser does not support the video tag.

Feedback Refresher - A quick synopsis on Feedback

Your browser does not support the video tag.

Introduction to Engagement Skills

Your browser does not support the video tag.

Makin Movies (Team Building & Team Dynamics)

Your browser does not support the video tag.

Smarter Bathrooms Testimonial Video